Embarking on a property renovation project can be an exciting yet challenging endeavor. One of the most critical decisions you'll face is choosing the right contractor to bring your vision to life. The contractor you select will play a pivotal role in the success and outcome of your renovation, making it essential to approach the selection process carefully. We'll provide valuable tips and insights to help you pick the right contractor for your property renovation. By following these guidelines, you can ensure a smooth and satisfying renovation experience.
Define your project scope 
Before embarking on your search for a contractor, it's essential to have a clear understanding of your renovation goals and objectives. Consider the changes you want to make, such as remodeling a kitchen, contracting a landscape designer, or adding a new room, and define design, materials, and finishes requirements. Additionally, establish a realistic timeline for the project to help guide your discussions with potential contractors. By having a well-defined scope, you can effectively communicate your vision to contractors and ensure they understand your expectations.
Ask for recommendations
Seeking recommendations from trusted sources can be a valuable starting point in finding a reliable contractor. Reach out to friends, family, neighbors, or colleagues who have recently undergone similar renovation projects and ask about their experiences. Inquire about the contractors they worked with, the quality of the workmanship, and their overall satisfaction. Gathering firsthand recommendations can help you narrow down your options and provide insight into the contractor's professionalism, reliability, and ability to meet deadlines.
Research and shortlist contractors
Conduct thorough research to identify contractors in your area who specialize in the type of renovation you require. Utilize online resources such as local directories, review websites, and social media platforms to gather information and read reviews from past clients. Look for contractors with positive ratings and reviews, as well as those who showcase their work through portfolios or case studies. Shortlist a few contractors that align with your project requirements, ensuring they have the necessary expertise and experience in executing similar renovations.
Verify licenses and insurance
Before proceeding further, it's crucial to verify that any contractor you consider is properly licensed and insured. Licensing requirements can vary depending on your location, so check with the relevant licensing authority to ensure the contractor meets the necessary standards. Additionally, ask for proof of insurance, including general liability and worker's compensation coverage. Adequate insurance coverage protects both you and the contractor in the event of accidents, damages, or injuries during the renovation process.
Check references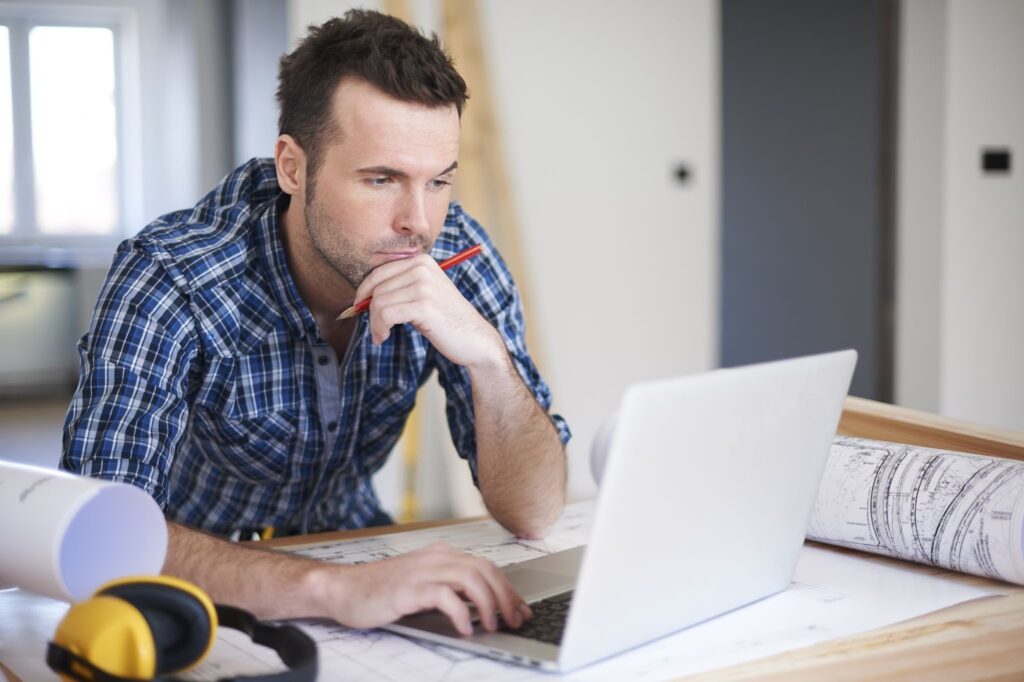 Request references from the contractors you are considering and take the time to contact their previous clients. Ask specific questions about their experience working with the contractor, including the contractor's adherence to timelines, communication skills, problem-solving abilities, and overall satisfaction with the completed project. If possible, arrange to visit some of the contractor's completed projects to observe the quality of their workmanship firsthand. By checking references, you can gain valuable insights into a contractor's reliability, professionalism, and ability to deliver on their promises.
Obtain multiple bids
Request detailed bids from multiple contractors to compare their proposed plans, costs, and timelines. A comprehensive bid should include a breakdown of all costs, including materials, labor, permits, and any additional expenses. Be cautious of significantly low or high bids, as they may indicate a lack of experience or hidden costs. It's crucial to ensure that all aspects of your project are covered in the bids and that you have a clear understanding of what is included and what may be considered as extra charges.
Interview the contractors
Schedule face-to-face meetings or virtual interviews with the contractors on your shortlist. Use this opportunity to ask relevant questions about their experience, qualifications, and approach to the renovation project. Inquire about their previous projects, their expertise in handling similar renovations, and the subcontractors they work with. Assess their communication skills, professionalism, and ability to understand and accommodate your specific requirements. An interview allows you to gauge whether the contractor is a good fit for your project and whether you feel comfortable working with them.
Review contracts carefully
Once you have selected a contractor, carefully review the contract before signing it. Pay close attention to all the details, including project timelines, payment terms, scope of work, warranties, and dispute resolution procedures. Ensure that everything you discussed and agreed upon with the contractor is clearly outlined in the contract. If necessary, seek legal advice to ensure you fully understand the terms and conditions of the agreement. A well-drafted and comprehensive contract protects both you and the contractor and serves as a reference point throughout the project.
Trust your instincts
While it's important to consider all the practical aspects when selecting a contractor, trust your instincts as well. Pay attention to your initial impressions of the contractor during your interactions. Consider factors such as their communication style, responsiveness, and level of professionalism. A good working relationship and effective communication are crucial for a successful renovation. Choose a contractor with whom you feel comfortable discussing your ideas, concerns, and expectations, as this will contribute to a smoother renovation process.
Start with a small undertaking
If you have any reservations or are uncertain about a contractor's capabilities, it may be wise to start with a smaller project before committing to a larger renovation. This allows you to assess the contractor's work quality, adherence to timelines, and overall professionalism without a significant investment. Starting small provides an opportunity to build trust and confidence in the contractor's abilities. This ensures that they are the right fit for your larger renovation project.
Selecting the right contractor is crucial to achieving a successful property renovation. By defining your project scope, seeking recommendations, conducting thorough research, and verifying licenses and insurance, you can narrow your options to reputable contractors. Checking references, obtaining multiple bids, and conducting interviews will help you assess the contractor's capabilities, communication skills, and professionalism. 
Finally, trusting your instincts and starting with a small project, if necessary, will ensure a positive working relationship. With these tips in mind, you can confidently choose a contractor who will bring your renovation vision to life, delivering a transformed property that exceeds your expectations. Remember, investing time and effort in selecting the right contractor is an investment in the overall success of your property renovation project.
Ashley Nielsen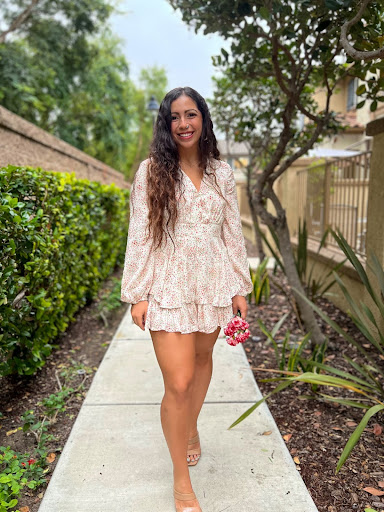 Ashley Nielsen earned a B.S. degree in Business Administration Marketing at Point Loma Nazarene University. She is a freelance writer who loves to share knowledge about general business, marketing, lifestyle, wellness, and financial tips. During her free time, she enjoys being outside, staying active, reading a book, or diving deep into her favorite music.