When we think of old construction or art materials, cheese is probably not the first thing that comes to mind. In this article, we'll explore the unexpected connection between cheese and paint.
What is Casein?
Casein, a protein found in milk, might seem like an unlikely choice for painting, but it played a significant role in the artistic pursuits of these legendary creators. Making up a whopping 80% of milk's protein content, casein is known for its unique properties. One of its quirks is that it's not very soluble in water, making it a perfect candidate for art applications.
Historical Use of Casein Paint
With its origins dating back to ancient Egypt and classical Rome, it has a remarkable historical journey. It was an important medium for countless artisans and artists throughout the ages.
In medieval times, casein-based paints were employed for illuminated manuscripts, showcasing the vivid colors and intricate details of these cherished texts. During the Renaissance, artists sought innovative techniques, but the use of casein paint remained prevalent in the art world. Its fast drying time made it valuable for detailed work and frescoes.
As history unfolded, casein paint's versatility became apparent. It found application in theater set design, sign painting, and fine arts. Its resistance to yellowing over time ensured that artworks created with this medium retained their vibrancy.
Beyond the realm of art, casein paint also played a vital role as a construction material. It adorned wood and walls, contributing to the decorative and protective aspects of architecture. Its natural composition and enduring qualities made it a sought-after choice for both artistic and functional purposes.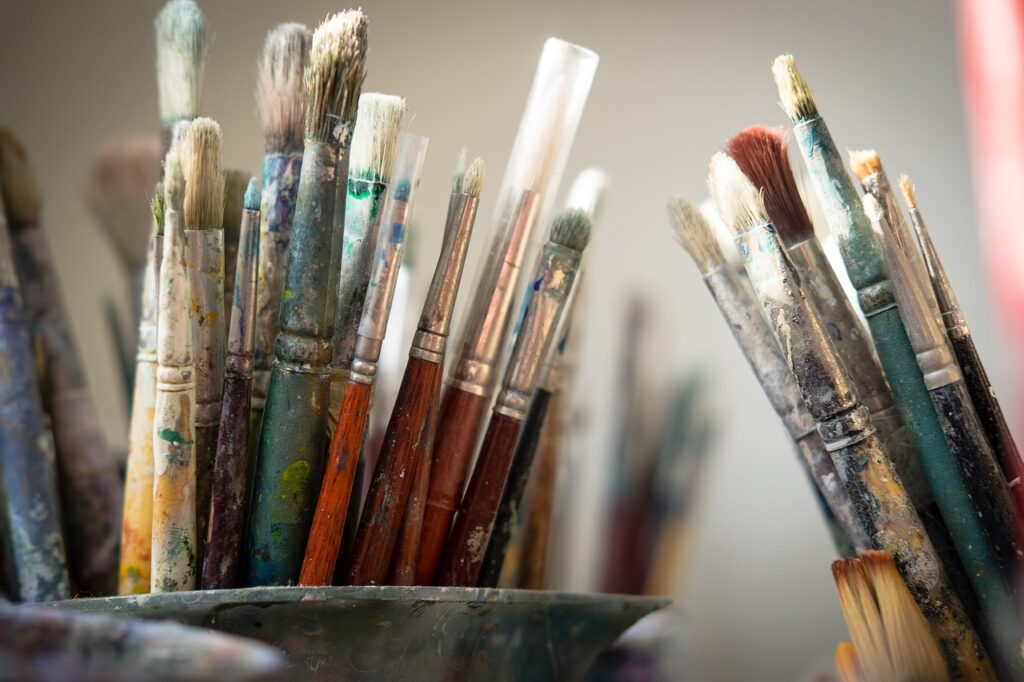 Making Casein Paint
To create casein paint, one starts with milk, allowing it to curdle. The curds, which contain the casein protein, are then separated from the whey. Mixing these curds with other ingredients, such as lime (the "Kalk" in German), results in a workable paint medium.
Advantages of Casein Paint
it offers unique advantages, including a fast drying time, versatility, and longevity. It's resistant to yellowing, which is crucial for preserving artwork over time.
Limitations and Challenges
While casein paint has its strengths, it's not without limitations. It can be sensitive to moisture and requires special care in application and storage. Also, you can't keep it for very long as it dries quickly. Therefore, you always need to mix it fresh.
Modern Use and Revival
In recent years, there has been a revival of interest in casein paint. So, Artists, seeking eco-friendly and traditional alternatives to synthetic paints, have embraced it. Casein has found a place in contemporary art, blending the old with the new, and it's not limited to art; it's also enjoying a revival as a natural paint for wood and walls.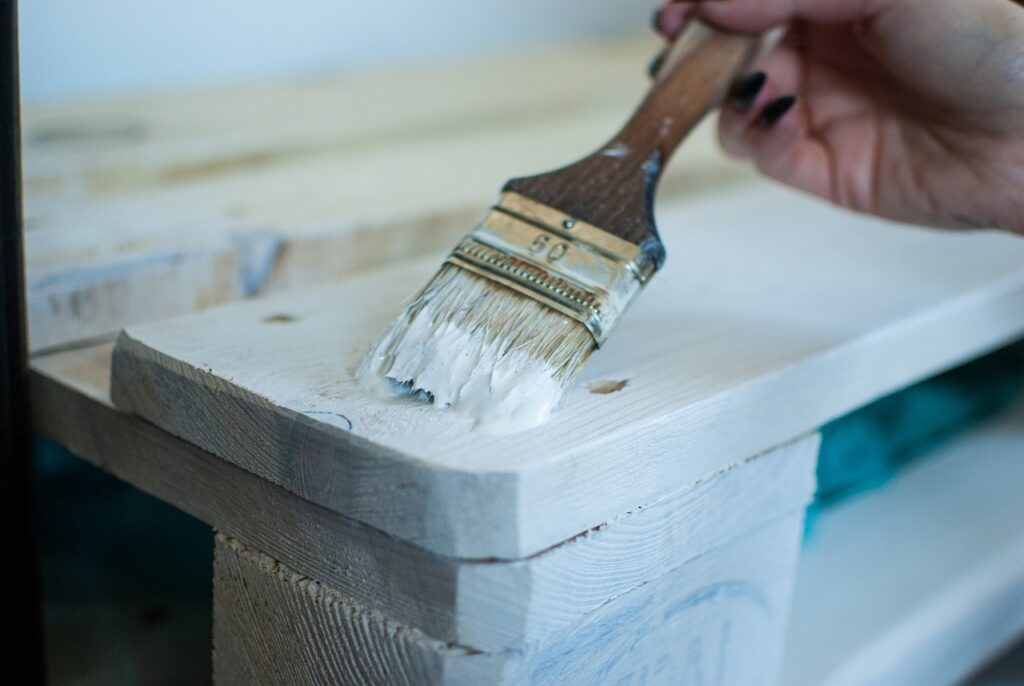 Conclusion
Casein paint is a versatile and intriguing medium with a rich history. Therefore, it continues to captivate artists and craftsmen, highlighting the endless possibilities of this unique material, which is a testament to the boundless creativity that drives artistic expression.