If you are new to the idea of idea of retirement villages then this article is for you. We will look at what exactly is provided in such a village, why do we need them and why they are just fantastic. Maybe without being aware of it – we all wish to end up in a nice retirement village and enjoy a comfortable life like being on holidays.
The Basic Retirement Village Concept
I had no idea that retirement villages even existed until I visited a friend that moved to one in Ireland a few years ago. It was amazing when she showed me her nice little cottage-like home: it was super comfortable, practical and cosy. If she ever needed any assistance, help would be right there. The village itself was quite simple, a gate with a porter to the retirement estate to keep everybody safe and a bunch of small good-looking houses.
It was only recently that stumbled about a new retirement village concept, it is more a resort-style living that offers a variety of activities and amenities for seniors to enjoy. This type of living is more like being on holiday than it is like being at home.
This new retirement village concept is all about providing the best quality life for the older generations. Much more than taking care of them physically. Rather, making sure they have everything they need to be happy and healthy for as long as possible.
What are the Benefits of the Retirement Village Concept?
Although the concept itself is not new, the most famous example is probably Florida with more than 850 facilities, Retirement villages are definitely a new concept that is coming up on the market in Europe.
It is a community of homes and services for people who are retired. The idea behind it is to provide an environment that feels like home, but with all the benefits of a hotel or a holiday resort.
The benefits of this concept are many. For example, it provides an opportunity for retirees to live as they want to and enjoy their retirement on their own terms. It also provides them with the nice holiday feeling. Basically, it fills a need that so many dreamed of. Not only the elderly themselves but also their children who wants to see them in the best place possible.
Some Great Examples of Retirement Villages in Europe
For some countries in Europe the concept of a retirement village is still in its infancy. Although the very basic concept doesn't need that much to pull it off. You simply need a place where elderly people can live in a safe and secure environment. Of course, in houses that cater for their needs.
In holiday-resort-like retirement villages they would also have access to other amenities, such as a pool, tennis, golf… Some also include a small shop and a club house and restaurant. Some of them have very high standards and even include a small nursing home, in case one day one of the residents will need more intensive care.
There are some places in Europe that offer retirement villages, let's look at some amazing examples.
Portugal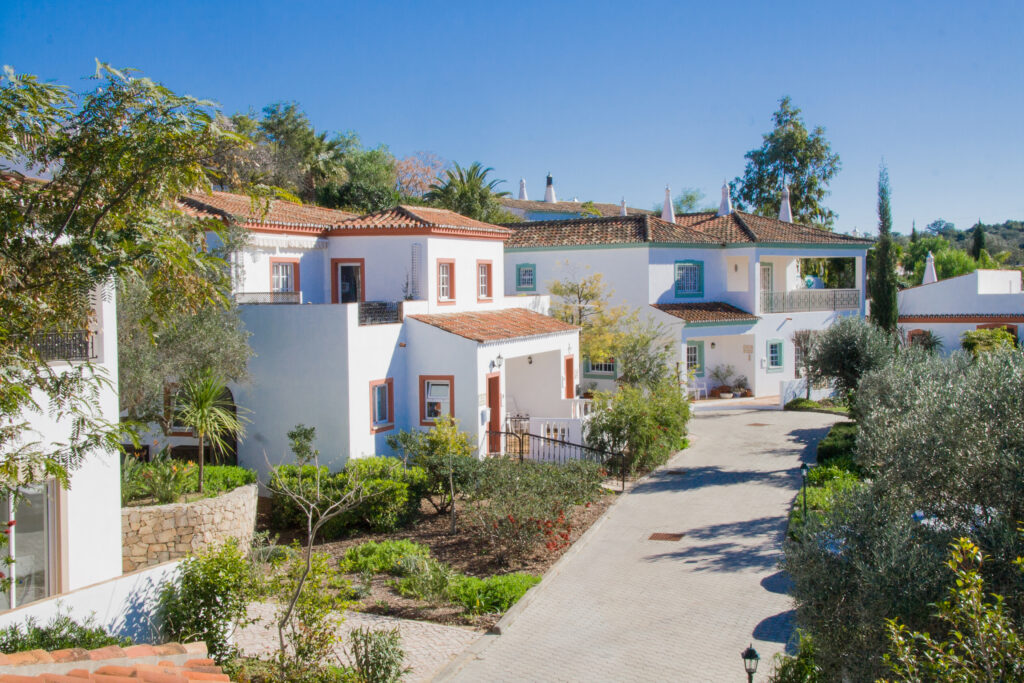 Nestled in the peaceful hills of Gorjões, near Faro in the Algarve, lies the charming retirement village of Monte da Palhagueira – a traditional development of beautiful villas, houses and apartments. It is exclusively designed for senior living. With a total of 33 properties on beautifully landscaped gardens, it has a decorative lake, fine dining restaurant, swimming pool and clubhouse. It comes with the comfort of qualified medical assistance should it ever be needed. As well as a small British-run nursing home on site providing 24-hour nursing care from an English-speaking team.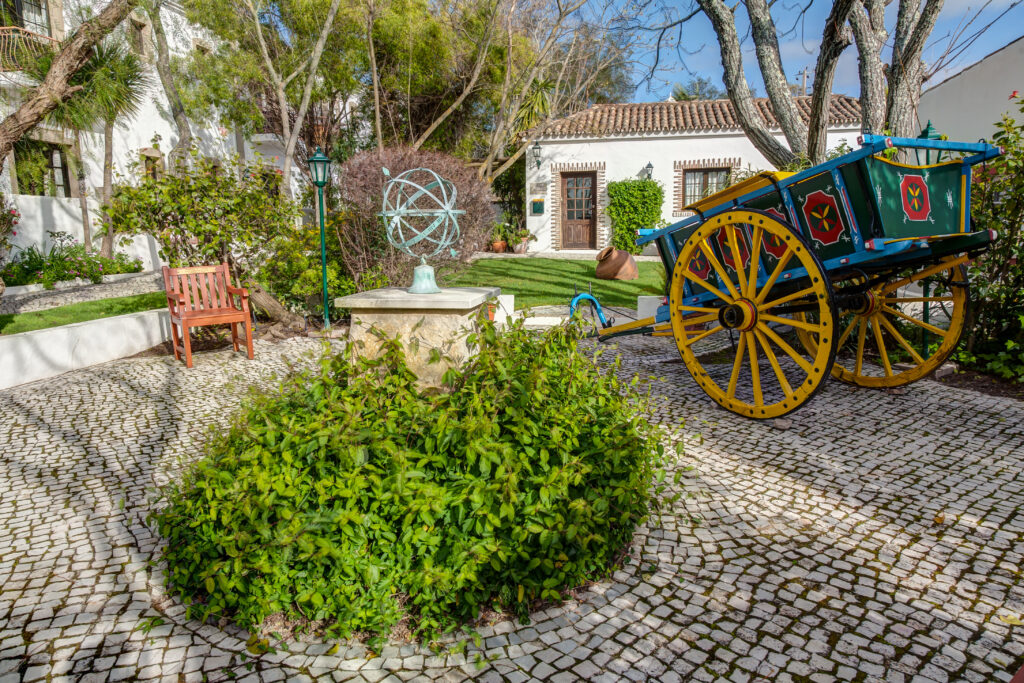 Greece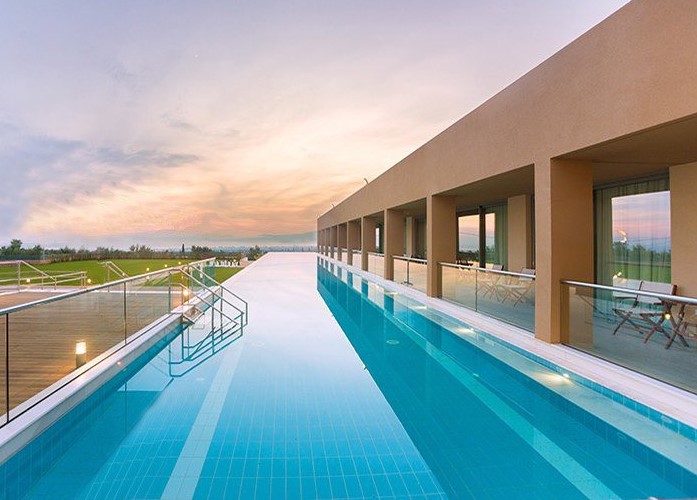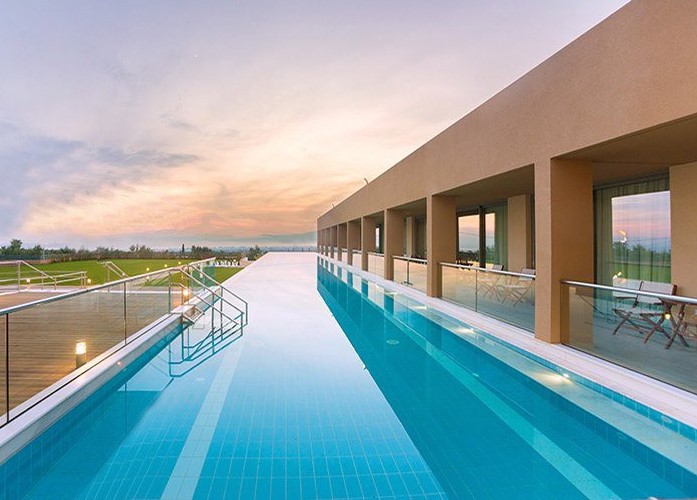 Looking out over the Messinian Gulf on one side, and towards the Taygetos mountains on the other, Papadopoulion Residential Home for Seniors sits beautifully above the city of Kalamata. With its features and fantastiv views it resembles a 5-star hotel for people over 65. Of course, it provides daily medical supervision and 24-hour nursing care for its residents. Luxurious features, such as indoor Jacuzzi and outdoor pool, mini-van services, a fitness center, and beauty salon are all on site. As well as recreational activities like traditional dance lessons and excursions to the sea and ancient and historical monuments. A vacation and a home, all rolled up into one.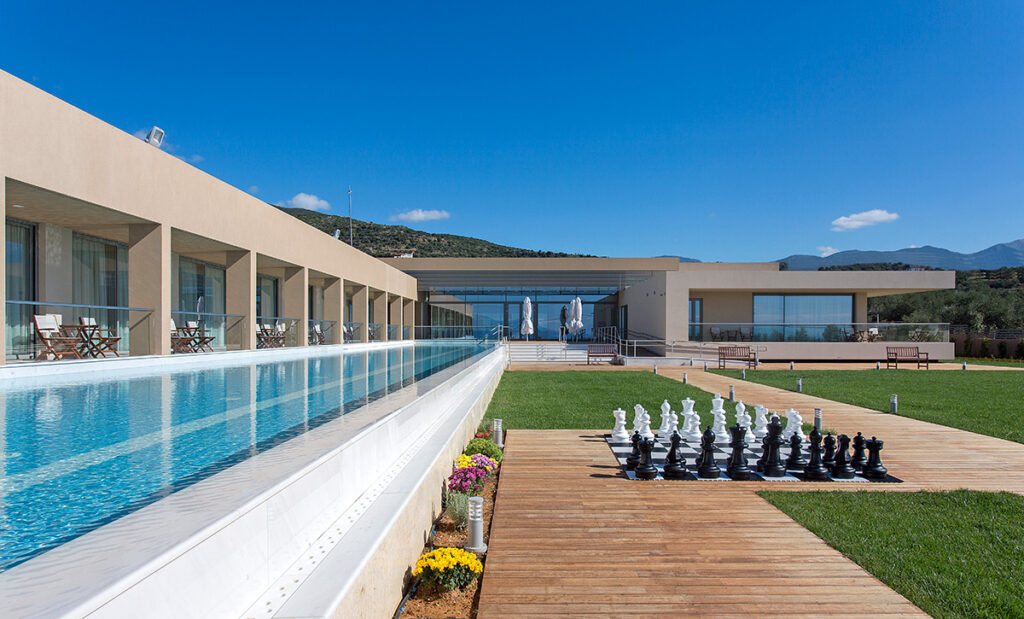 Please contact us if you know a facility that should be included in this list.
The Future of Senior Housing
Senior housing is a topic that is not going to go away anytime soon. The demand for senior housing will only increase as the population ages and the need for healthcare and caregiving increases.
This is not just becoming an issue when we ourselves get older. It has been a concern for many long before that when assisting the grandparents or parents to find a nice place they can retire to.
A major question that arises from this topic is: how do we plan for the future of our grandparents, parents, even our own, when there will be more seniors than ever before?
Well, let's hope that more of those lovely retirement villages are being build. Adding to a happier, healthier and more fulfilling life experience for us all.